X-RAY Light Painting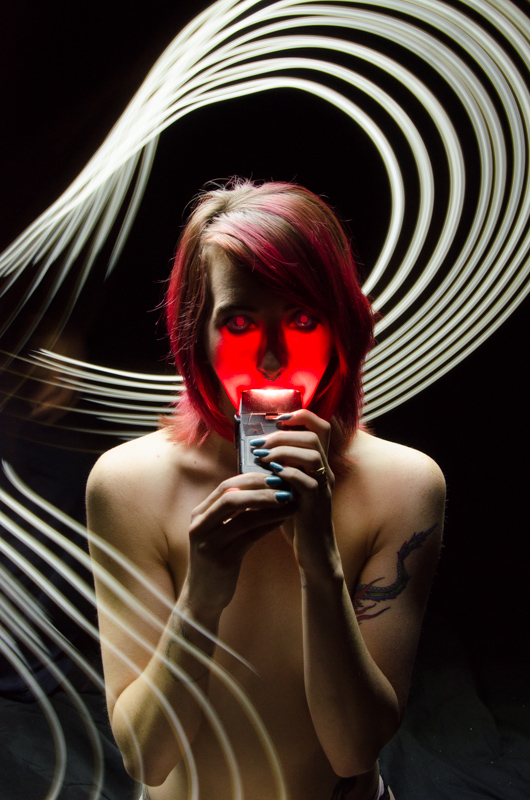 Are you curious what a person would look like with their head lit from the inside?
During some light painting portrait fun, Julian wondered what it would look like to use the flash in a way that it isn't usually used. The results are just a bit spooky, but also quite intriguing.
Photoshop was not used on this image, though there was a bit of burning in, cropping, and such with Lightroom.
A few other images from that shoot, including one that's a 3D light painting portrait.